Initial Chiropractic Visit & Paperwork in Rochester MN

Schedule an Appointment in Rochester MN
Chiropractic Treatment: If you would like to schedule a chiropractic appointment with Rochester MN, Chiropractor Dr. Matt Suntken, please contact us by phone at (507) 206-6334 or email and one of our staff members will schedule you with a convenient time to see one of our chiropractors.
If you are unsure if chiropractic treatment is right for you, the first part of your inital visit is a consult. Our chiropractor will answer any of your questions you may have about your condition and how chiropractic treatment may help you.
---
Our Chiropractic Office
Quality Life Chiropractic & Massage is located in NW Rochester MN 55901 near the Rochester Athletic Club. Our office is located in the Highlands on 19th Office Park on 19th St NW, which is across the street from the Paws and Claws Humane Society. In the office park, we are located on the right-hand side and our sign is right above our door.
We are proud to provide a comfortable and welcoming office to provide the best chiropractic treatment in Rochester MN. We offer convenient and free parking. For your convenience, we also have a map and directions available for you to print out.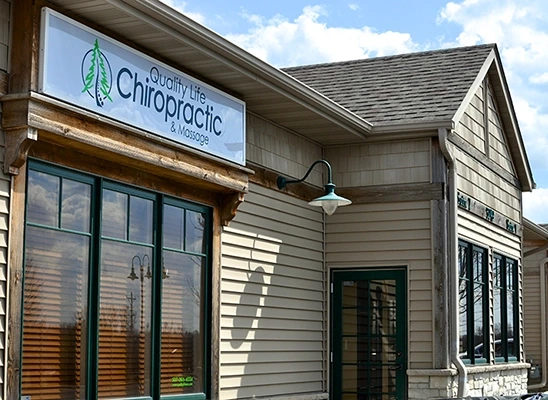 It is one of our top priorities to protect the well-being of our valued patients and massage clients. We are confident that you will feel right at home in our office as we welcome all patients as if they were family.
---
What to Bring
Please bring your photo ID.
---
Paperwork - Chiropractic
***Let us know if you're completing the paperwork ahead of time, it will change your arrival time for your appointment.***
Your Privacy is Important to Us ⇒ HIPAA Notice of Privacy Practices.pdf
When you arrive at Quality Life Chiropractic & Massage in Rochester MN, we will have you complete the necessary paperwork for the chiropractor. The paperwork provides the chiropractor with history and general information about yourself and your condition.
---
History and Chiropractic Examination
In order for the Chiropractor to determine what your actual problem is, one of our chiropractors will ask you various questions related to your history and condition. Next, your chiropractor will perform a number of specialized chiropractic tests to determine which tissues are affected and to what extent.
---
Imaging
Typically imaging is not required but some conditions or injuries may require your chiropractor to refer you out for x-rays, a CT or an MRI to either rule out more serious conditions or assist us in developing the most effective chiropractic treatment plan for you.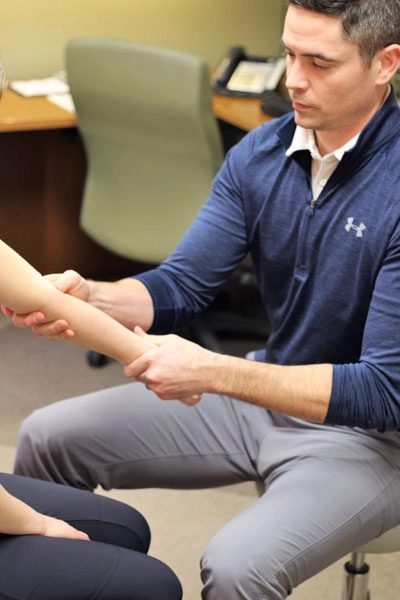 ---
Same Day Chiropractic Adjustment
After the history and chiropractic examination, patients will generally have their first chiropractic adjustment the same day. Treatment recommendations for how many adjustments and how often you need to be adjusted is dependant on your specific condition and if your conditon is acute or chronic. Your chiropractor will discuss your treatment options with you and what you can expect for possible recovery times.
Your chiropractor may give you some instructions on certain activities or procedures to be conducted at home and or work. This may include ice and/or heat application instructions, avoidance of certain activities or positions, as well as home exercises and/or stretches. Often our chiropractors will go over the exercises and/or stretches on the second visit or as needed throughout your treatment plan. The home instructions from our chiropractors are important in helping to speed up recovery and the healing process.
---
Cost of Chiropractic Treatment
Quality Life Chiropractic & Massage in Rochester MN will do everything we can to make the cost of the chiropractic treatment you need and want affordable. Please visit our chiropractic cost page for all of the options we have available. Follow the links below for all of our cost details.
Forms of payment accepted by our office are any major credit cards, local checks, cash, HSA or FSA.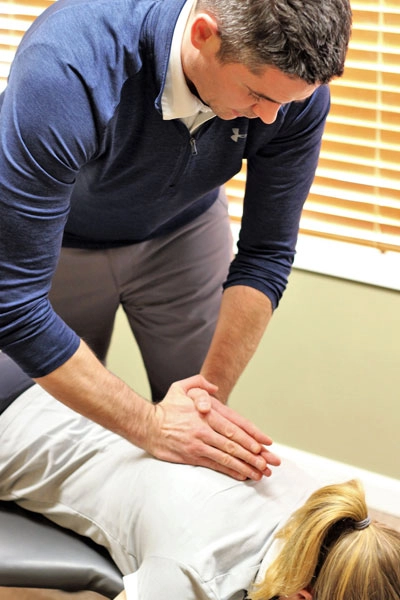 OFFICE HOURS
---
Monday
8:30am - 6:00pm
---
Tuesday
8:30am - 3:30pm
---
Wednesday
8:30am - 6:00pm
---
Thursday
8:30am - 6:00pm
---
Friday
8:30am - 3:30pm
---
Saturday & Sunday
Closed