Chiropractor
Matt Suntken D.C.
Chiropractor, Dr. Matt Suntken of Rochester MN, was raised in Elgin MN, and was actively involved in sports and the local community. He obtained degrees in Dietetics, Exercise Science, and Chemistry from Minnesota State University, Mankato in 2003, and later earned his Doctor of Chiropractic degree from Northwestern Health Sciences University in 2008.
Due to his familiarity with the Rochester MN area, Dr. Suntken decided to establish his chiropractic practice locally. He is an enthusiastic and seasoned chiropractor who currently owns and operates Quality Life Chiropractic & Massage in Rochester MN. Being a family chiropractor, he enjoys working with patients of all age groups. Dr. Suntken takes pleasure in educating his patients about the numerous advantages of chiropractic care, massage therapy, stretching, exercise, as well as proper nutrition and supplementation. His expertise lies in treating, educating, and motivating patients to make choices that enhance their well-being and overall health.
Chiropractor Dr. Matt Suntken provides comprehensive chiropractic care using the Diversified Chiropractic Technique. He is known for his manual adjustments of the full spine and extremities, which sets him apart from other local chiropractors.
With his extensive experience, Dr. Suntken delivers effective results to his patients, including treatment for family chiropractic care, sports injuries, auto accident injuries, work-related injuries, and wellness chiropractic care. Dr. Suntken prioritizes continuing education and staying up-to-date with the latest chiropractic techniques, ensuring that his patients receive the most advanced and thorough care.
Dr. Suntken is enthusiastic about joining Rochester's development as a part of Quality Life Chiropractic and Massage, a locally owned and family-operated business. He appreciates the wonderful community of Rochester MN, and values building relationships with other local businesses in both Rochester MN and the surrounding areas.
Despite his busy schedule as a chiropractor and business owner, Dr. Matt Suntken prioritizes maintaining a healthy and well-rounded lifestyle. In his free time, he enjoys engaging in activities such as golfing, exercising, hiking, fishing, and spending quality time with his wife, Amanda, and their two dogs, Myer and Bella.
Head of Massage Therapy
Charity Langer L.M.T
I've been practicing massage therapy since 2009 and at Quality Life Chiropractic and Massage since 2011. I graduated from Carrington College in San Jose, CA. Massage modalities I'm trained in include: Swedish, Deep Tissue, Trigger Point Therapy, Sports, and Pre-Natal.
The modalities I enjoy the most are deep tissue and trigger point therapy. Working with clients to loosen up their specific trigger points and adhesions is my strength. I love seeing chronic pain and tension disappear and people's quality of life improve. Working alongside Dr. Suntken gives us the ability to provide a well-balanced and individualized treatment plan for clients.
The most rewarding part of massage is being able to provide a much-needed space for clients to be able to relax and unwind from the stresses of life. I thoroughly enjoy working with and caring for all my clients.
Massage Technician
Felicia L.M.T
I've been practicing Massage Therapy since 2012. I graduated from the Minnesota School of Business in St. Cloud. I've been with Quality Life Chiropractic & Massage in Rochester MN since December 2013. What I love most about massaging clients is helping them feel better whether I'm helping to relieve pain or relieve stress. 
I enjoy it even more when I see clients on a regular basis and I can witness their improvement and how massages are benefiting their quality of life.
Deep tissue massages and reflexology are the techniques I like to practice the most. With deep tissue massages I can help clients relieve muscle tension and pain so they can heal and recover from their injury. I enjoy practicing Reflexology because of the many benefits it provides by working on a clients hands and feet. Working with Rochester MN Chiropractor Dr. Matt Suntken has allowed me to continue my education in Massage Therapy and allow me to educate my clients.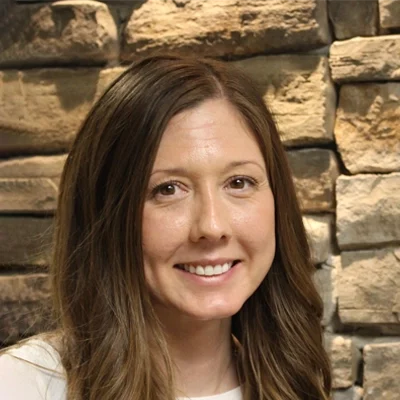 I grew up in Cottage Grove MN and have a degree in Radiation Therapy for treating cancer patients. Dr. Matt Suntken and I met a year before he graduated Chiropractic school. We then moved to Rochester MN to open Quality Life Chiropractic & Massage in 2008. The first few years I helped on and off with the clinic and became full-time.
Now I'm the Front Office Manager and handle all of the scheduling, billing, and advertising.
I enjoy getting to know all of our clients and knowing that we are helping to improve their quality of life through chiropractic, nutrition, and massage. This career and environment has even helped me to learn more about how I can be healthier overall. I love to cook so I'm always looking up recipes and learning how to use food as a tool for being healthier.
The other really nice thing about working at Quality Life Chiropractic & Massage is the convenience of being able to get my chiropractic adjustments and deep tissue massages on a regular basis.
OFFICE HOURS
---
Monday
8:30am - 6:00pm
---
Tuesday
8:30am - 3:30pm
---
Wednesday
8:30am - 6:00pm
---
Thursday
8:30am - 6:00pm
---
Friday
8:30am - 3:30pm
---
Saturday & Sunday
Closed